PLC Wiring and Troubleshooting – Industry Training
Pittsburg State University/Kansas Technology Center
PIttsburg, KS
April 16, 2021 @ 8:00 am - 3:00 pm
Cost: $813.00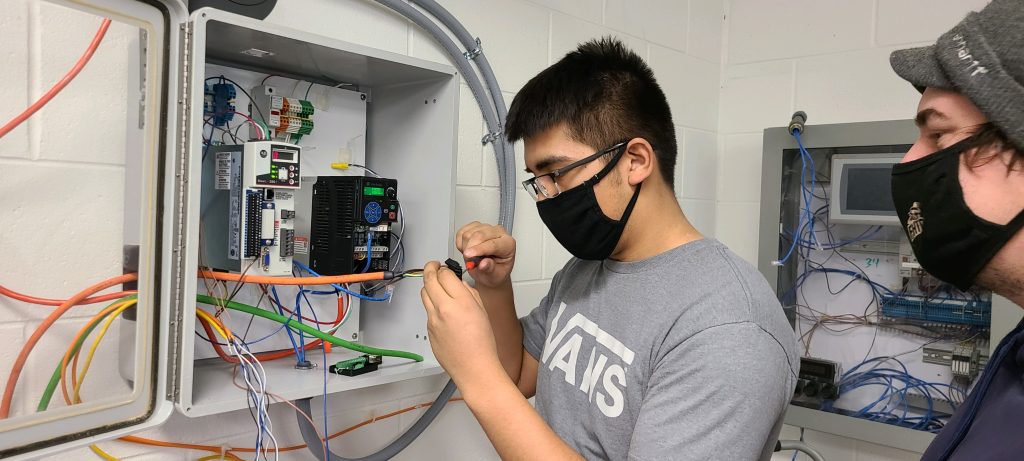 ---
Description
**REGISTRATION OPEN TO 10**
Training Fee = $813.00
Accepted by the city of: Pittsburg, Kansas
DESCRIPTION:
During this training students can expect to gain information on how to read a PLC wiring I/O diagram along with experience in wiring up a Allen-Bradley Micrologix PLC processor and different inputs and outputs.
Students will also be introduced to a troubleshooting methodology and will be troubleshooting live circuits utilizing a DMM, wiring diagram, and the PLC program prints.
PRESENTER:
David Budke has been teaching automation and electrical for Flint Hills Technical College for 12 years. David has an Associates Degree from Flint Hills Technical College as well as several summer of internships with many different manufacturers.