Photoshop, Illustrator and InDesign Tips & Tricks – Teachers
Johnson County Community College/Regnier Center #374
Overland Park, KS
June 1, 2021 @ 8:30 am - June 4, 2021 @ 4:00 pm
Cost: $200.00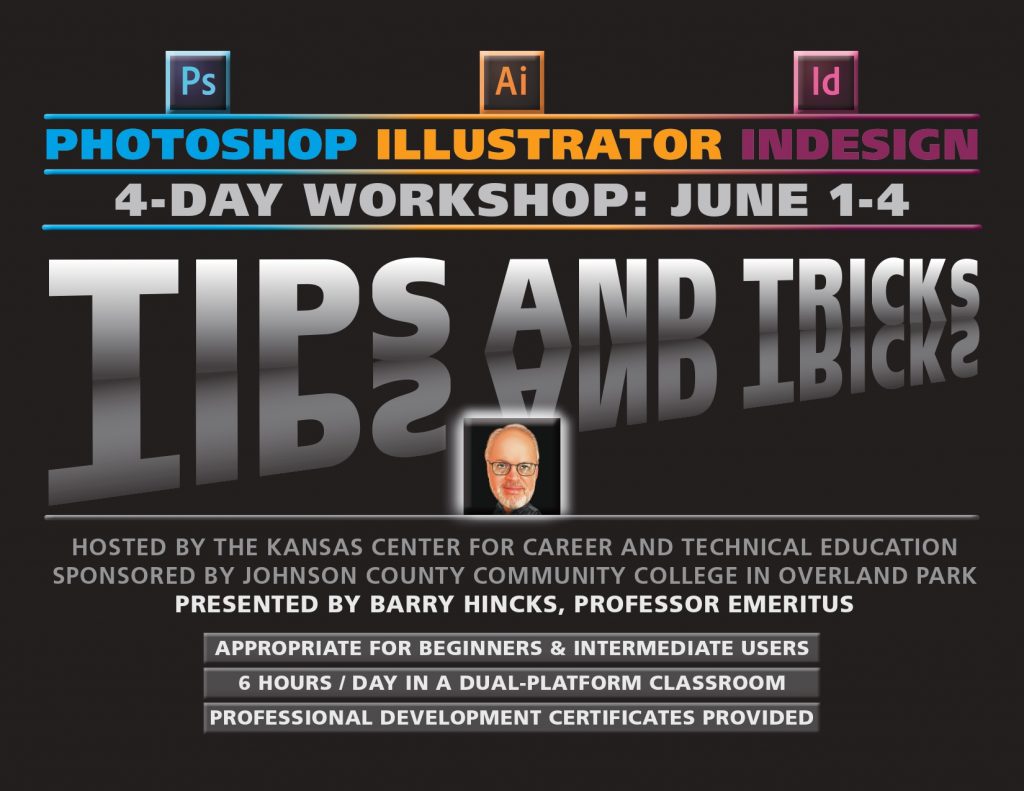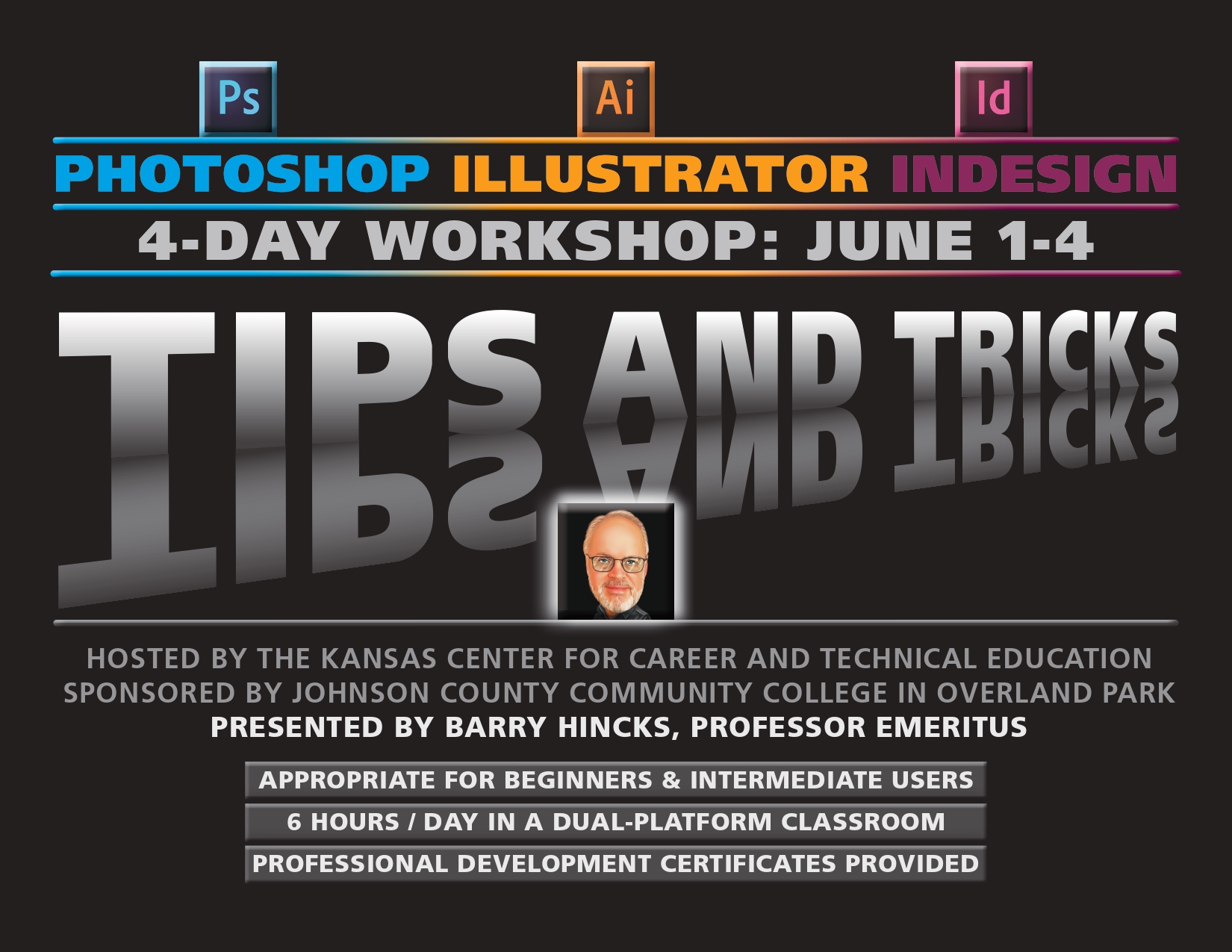 ---
Description
**LIMITED TO 12 FOR IN-PERSON WORKSHOP**
Fee for 4-day In-Person Workshop = $200.00
This workshop focuses on using hands-on exercises in a dual-platform Mac and Windows classroom to explore basic functions, tools, techniques, and procedures within Adobe Photoshop, Illustrator, and InDesign, that graphic designer educators and others involved in related visual graphics fields need to fully understand in order to work creatively in their chosen profession.
Beginners are welcome. More advanced users will find plenty of more complex material to challenge them.
Participants can select from many practical exercises to be demonstrated and worked on.
The primary goal of this workshop is to expand participants' technical expertise when using these applications.
PRESENTER:
Barry Hincks, Professor Emeritus, has taught graphic design and/or desktop publishing courses at the Rochester Institute of Technology, University of Cincinnati, Kansas City Art Institute, and Johnson County Community College over the past several decades. He chaired departments in all of these places except for RIT.