Troubleshooting Tips for the Sewing Teacher
Bonner Springs High School
February 23, 2023 9:00 am CST - February 23, 2023 2:00 pm CST
Cost: $40.00
---
Details
**OPEN TO 25 TEACHERS**
SEWING TEACHERS…..One of the hardest things to manage while teaching sewing and construction are problems that arise for students during sewing with both their machines or project. This workshop will walk you through how to troubleshoot sewing machines and also common sewing problems in the classroom.
Tips for sewing that will help alleviate bunching of fabric and thread spooling. Teaching your students these basic tips will help alleviate issues that take your time away from helping others.
Understanding the mechanics of your sewing machine so you can do your own maintenance work, cleaning, and oiling.
Opening up your machine and fixing minor problems that are typical first time sewing issues.
Classroom set up and organization for fashion classes. (Mrs. Sommers has a classroom that was not designed for sewing and designing and she adapted the classroom to be functional for my sewing classes and return to other FCS classes easily.)
OPTIONAL:  You are welcome to bring your personal machine or a school machine to get specific help on trouble shooting or how to maintain your own machine.
---
Presenter Details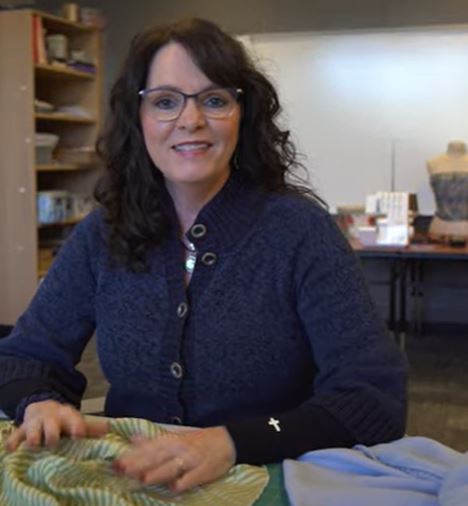 Dawn Sommers has worked in the fashion industry as a technical designer for 21 years, then shifted into education and is teaching her 11th year as a FCS teacher at at Bonner Springs High School. She has both her BS of Fashion Design and MS of Clothing and Textiles from Kansas State University.