ServSafe Training
Wichita High School East
September 13, 2023 8:00 am CST - September 13, 2023 5:00 pm CST
Cost: $100.00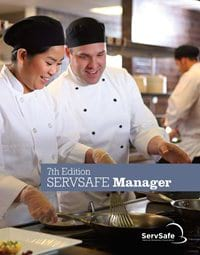 ---
Details
THIS WORKSHOP IS CLOSED.  KCCTE IS IN THE PROCESS OF SCHEDULING ADDITIONAL DATES. 
** LIMITED TO 20 PARTICIPANTS**FINAL DAY TO REGISTER IS SEPTEMBER 1ST TO BE ABLE TO GET TEXTBOOKS ORDERED**

ServSafe Manager Certification Training ($100.00 – includes textbook and voucher for test)
Attendees who participate in this training will be eligible to test for their ServSafe Manager Certificate.
Testing happens same day, results are immediate.
This certification is an opportunity for anyone to learn about how to safely handle food while adhering to food codes in order to keep the public safe.
---
Presenter Details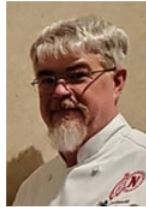 Bill Loudermilk  is a Culinary Instructor with USD 259 at East High School.
He has taught all levels available through the culinary program which include: Culinary Essentials, Baking and Pastry 1 & 2, Culinary Arts 1 and Culinary Applications. And currently teaches Culinary Essentials, Culinary Arts and Culinary Applications with a total of 156 students in the classes.
Bill is retired from the culinary field as a Corporate Chef after +28 years in the food service industry and loves what he does now; giving back and inspiring new and upcoming chefs and others that love this ever changing field.
A Certified Instructor and Proctor for ServSafe as well as a Certified Secondary Food Service Educator through the National Restaurant Association. He has a Masters in Career and Technical Education through Pittsburg State University.
Bill has recently taken on a new role in his teaching career as an Adjunct Professor at WSU Tech Niche Culinary Program.