Law Pathway Content Update
VIRTUAL
July 27, 2021 8:00 am CST - July 28, 2021 12:00 pm CST
Cost: $70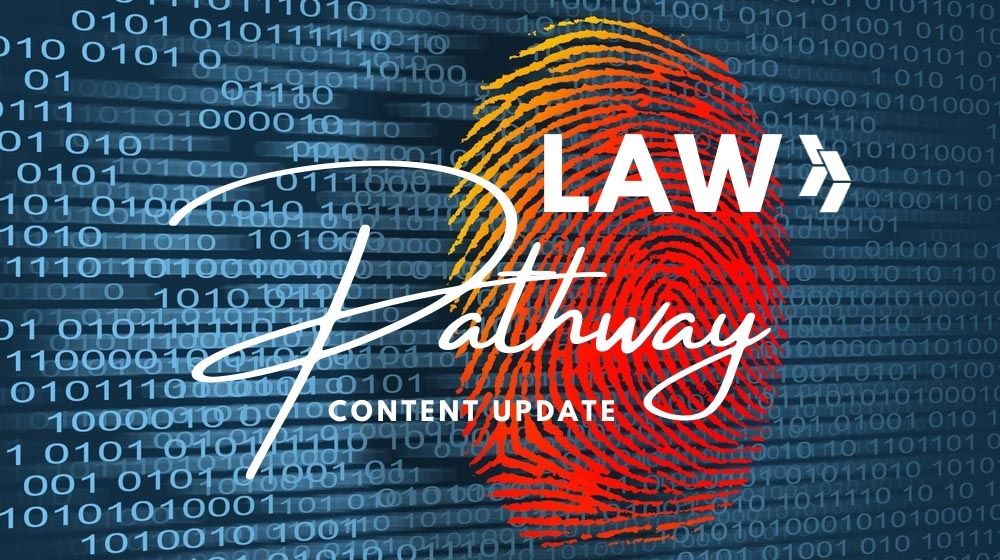 ---
Details
**REGISTRATION OPEN TO FIRST 25**
Workshop Fee = $70.00
Tuesday, July 27 = 8:00 am – 12:00 pm (CST)
Wednesday, July 28 = 8:00 am – 12:00 pm (CST)
DESCRIPTION:
This VIRTUAL workshop will help update Law Pathway teachers in the content from presenters in the field and experienced teachers. There will be an opportunity to gain new resources from presenters as well as to ask questions about best practices for students.
Whether you are a new teacher to the content or an experienced teacher from the career field, you will have an opportunity to gain new insights into content and get new ideas on how to present them to your students!
Topics will include:
Forensic Updates:  New ways to working forensics (Det. Jeremy Noel & Det. Erin Wannow) Learn what's new in the field of Forensic Science with the latest advancements in investigations.
Latest in Detective Updates (Det. Jeremy Noel & Det. Erin Wannow) Get the latest updates on digital technologies in investigations.
Case law Update:  Question & Answers (Lance Gillett) There will be an explanation of current case law, guidance for resources to gain more insight on case law, and a chance to ask questions from a reputable source.
Youth Court–Where do I begin? (Crystal Abasalo) If you have wanted to add a Youth Court program in your building but were unsure how to get started or how it can fit in your building, this is the session to join!
Scenario Building-Let students show you what they know! (Deputy Garry Tate) This session will give an instructor guidance on how to recreate real life scenarios for students to utilize skills they have gained in class.
Rubric Creation-Follow up to Scenario Building Session (Deputy Garry Tate) This session will continue on from session 2 to show how to create a rubric to grade students after they complete a scenario created by an instructor.
Real life scenario-A Multidisciplinary approach (Melissa Seiwert) Set the stage for an activity that brings all classes not only in the Law Pathway but all Emergency Response pathways together for an awesome experience!
---
Presenter Details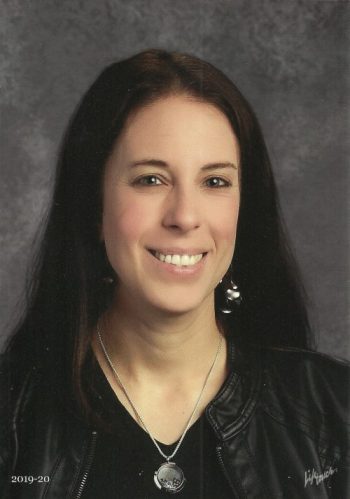 Melissa Seiwert
FACILITATOR/Melissa Seiwert (pictured) has taught in the Law Enforcement pathway for the last nine years for USD 259. She teaches the Intro to Law and Public Safety course, Law Enforcement 1 and 2 as well as Youth Court. She has been a mentor for KCCTE through Pittsburg State for the last two years and is currently working on a Master's Degree in Criminal Justice.
Erin Wannow is a Forensic Investigator with the Sedgwick County Sheriff's Office. Erin started her career with the Sheriff's Office in 2005. Erin has held a variety of positions as a patrol Deputy and was promoted to Detective in 2015. Erin worked various different cases and also held the position as the Intelligence Detective for two years. Erin was promoted to Forensic Investigator in October of 2018. She has attended numerous training courses including Processing Latent Prints with Chemistry and Light, Processing Latent Prints on Porous and Nonporous Surfaces and several Crime Scene Investigation workshops. She teaches processing crime scene at the Wichita Sedgwick County Law Enforcement Training Center to all new commission recruit academies. Erin has also been a member of the Honor Guard for 12 years.
Lance Gillett received his undergraduate degree cum laude with University Honors from Texas Christian University, with a B.A. in economics, and a minor in religion. After graduating from TCU, he matriculated to the University of Kansas School of Law where he completed his law degree in 2007. After graduation, he began working for the Sedgwick County DA's office where he has worked for the past 13 1/2 years. In his time at the DA's office, Mr. Gillett conducted numerous trials while working through the Traffic Division, Juvenile Division, General Trial Division, Gang/Violent Crime Unit, the Sex Crimes/Domestic Violence Unit, and the Economic Crimes Unit. During that time he also participated in on-call rotations attending crime scenes and reviewing search warrant applications. Since October 2013, Mr. Gillett has practiced exclusively in the Appellate Division where he reviews district court records to write briefs to the Kansas Appellate Courts, frequently participates in oral arguments, and also serves as a resource for the other attorneys in the Office of the District Attorney. Mr. Gillett has previously presented trainings regarding the pitfalls of social networking for attorneys, multiple caselaw updates, and a training on strategic appellate litigation.
Crystal Abasolo has taught in the Law pathway and at East High for the last 13 years for USD 259. She teaches Business, Practical Law and Youth Court. She has been on numerous committees for district and state standards and also teaches concurrent credit through WSU tech.
Jeremy Noel is a Forensic Investigator with the Sedgwick County Sheriff's Office. He has been in law enforcement for 20 years. He was promoted in 2013 to the rank of Detective. In 2019, he was promoted to the rank of Forensic Investigator. He has been examining mobile devices, computers and DVR's since 2015 and has been in that position full-time since 2019 (even though it basically was full-time before that!). He has also been a drone operator for the Sheriff's Office since May of 2018.
Garry Tate has worked with the Sedgwick County Sheriff's office for 14 years. He worked 7 years as a Detention Deputy where he became a defensive tactics instructor and Crisis Intervention team member. He became a commissioned Deputy in 2014 where he worked 1st shift patrol. He currently works for the community liaison unit where he teaches DARE to five elementary schools in Sedgwick County. Gary continues to instruct defensive tactics, scenario based trainings and peer support at the academy.