FCS Series – VIRTUAL
August 31, 2021 3:30 pm CST - November 30, 2021 4:30 pm CST
Cost: $70.00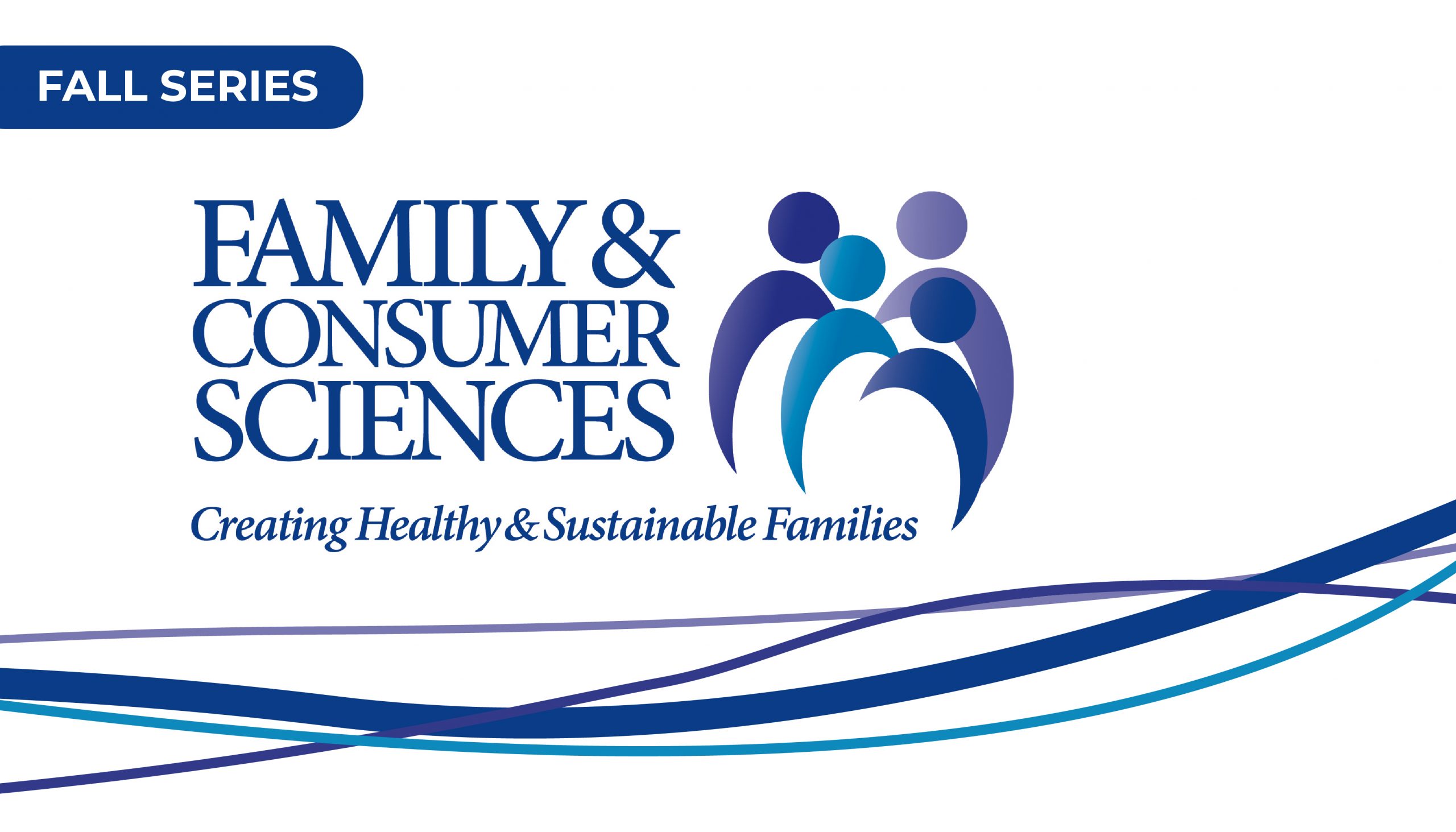 ---
7 Sessions
08/31/2021 3:30 pm CST - 08/31/2021 4:30 pm CST
09/14/2021 3:30 pm CST - 09/14/2021 4:30 pm CST
09/28/2021 3:30 pm CST - 09/28/2021 4:30 pm CST
10/12/2021 3:30 pm CST - 10/12/2021 4:30 pm CST
10/26/2021 3:30 pm CST - 10/16/2021 4:30 pm CST
11/09/2021 3:30 pm CST - 11/09/2021 4:30 pm CST
11/30/2021 3:30 pm CST - 11/30/2021 4:30 pm CST
Details
** REGISTRATION NOW OPEN – SPOTS ARE LIMITED FOR THIS VIRTUAL SERIES**
Virtual Workshop Series Fee = $70.00
SESSION 1 (August 31)/FCS Extension Agents Bernadette Love & Anne Pitts:
Nutrition labels – New 2025 dietary guidelines / FCS extension resources (Story walks, Stay strong stay healthy class, Walk Kansas, etc.)
SESSION 2 (Sept 14)/Angie Verstraete:
Mindfulness in the Classroom/This session will

provide you with researched based strategies to improve students' social and emotional wellness, with a focus on mindfulness practices.

(Resources will be shared with participants for their own use).
SESSION 3 (Sept 28)/Emily Schmidt:
Lesson Planning/Google Apps in the FCS Classroom
SESSION 4 (Oct 12)/Megan O'Boyle/Caitlin Callaway:
Building a meaningful community partnerships, advisory boards, work-based learning. 
SESSION 5 (Oct 26)/Monique Litherland:
Motivate students to learn by engaging students in games that integrate leadership, goal setting and teamwork.

Learn the basics about gamification and see some games that have been used in the FCS classroom. Potential examples include digital breakout boxes, escape rooms, websites, board games, etc.
SESSION 6 (Nov.9)/Cassy Dalbom/Ashley Weber:
How to run leadership organizations in your school -Advisor of FCCLA, Student Council or other leadership activities.  Great resource for new teachers.
SESSION 7 (Nov 30)/Erica McIntyre:
Baking & Pastry – standards – tips/tricks

Culinary Lab Management  

Cookbook with recipes as they relate to the standards
---
Presenter Details

Cassy Dalbom is in her 10th year of teaching the Human Services pathway and she is involved in many professional organizations. She is the FCCLA sponsor and enjoys teaching students real world skills. She received both her bachelors and masters from PSU. Go Gorillas!
Caitlin Callaway is in her 8th year of teaching. She teaches courses from the Human Services Pathway, Early Childhood Pathway and Restaurant and Food Mgmt Pathway. She received her Bachelor's degree & Masters Degree from PSU.
Monique Litherland has been the FCS teacher and FCCLA advisor at Royal Valley High School for over 30 years. In addition, she has a master's degree in school counseling. As a member of K-ACTE and KATFACS, she has presented multiple times at various conferences and held several offices. Her professional goals include creating engaging lessons utilizing technology and inspiring students to complete community service.
Bernadette Love graduated from Kansas State University with a Bachelor's degree in Family Studies and Human Services. She moved back home to Conway Springs right after graduation and haven't left since. She now works for K-State Research and Extension as the Family and Consumer Science Agent for Sumner County. She also shares the 4-H role with our Agriculture and Natural Resources Agent. She specializes in Nutrition, Food Safety, and Health, with a huge emphasis on physical activity.
Erica McIntyre is a 4th year teacher at Olathe West High School, and is teaching Baking & Pastry. Erika graduated from the Culinary Institute of America in Hyde Park, NY with a bachelor's in Culinary Arts and Restaurant Management. After college, she moved to Napa, CA and worked in various restaurants, including the world-famous restaurant, The French Laundry. She always wanted to be a teacher but had so many incredible opportunities along the way. A few years ago, she decided to go back to get a teaching credential and graduated with a credential in FACS from Sacramento State University. Erica grew up in Olathe, which is what brought her back to Kansas!
Megan O'Boyle is in her 9th year of teaching and currently teaches at DeSoto High School. This year she is teaching Career and Life Planning, Family Studies and Career and Community Connections. Megan has received both her bachelors and masters from Pittsburg State University.
Anne Pitts is the 4-H & Human Development Agent for K-State Research and Extension in Harvey County. She currently programs in parenting classes, mental health with an emphasis on youth, babysitting clinics and with the local 4-H program in Harvey County. She has a degree in FCS education from Kansas State and will receive her Masters in Youth Development in 2022 from KSU as well.
Angie Verstraete is a FCS Educator at Olathe Schools, teaching for 18 years at Olathe South High School. She has been married for 33 years, has 2 sons, and a beautiful granddaughter, Josephine. She is a Dog mom to a mutt named Clyde. Some of her passions, besides being "Grandy", are crafting, sewing, and practicing yoga & meditation.
Emily Schmidt is a Family and Consumer Science teacher at Olathe West High School. She holds a BS in FACS Education for Pittsburg State- Go-Rillas, and a MA in Curriculum and Instruction from University of Central Missouri. Emily currently teaches in the Human Services Pathway at Olathe West High School. Her husband, Mark, reside in Shawnee with their sons Carter and Bennett.
Ashley Weber is teaching at Clearwater High School. This is her 15th year teaching FCS and advising FCCLA. She has been the adviser to numerous service projects, officers and national qualifying projects. She is the current secretary of KATFACS and has received her bachelor's and Masters degrees.