---
Details
**REGISTRATION OPEN TO FIRST 10**
Registration Fee = $80.00
Workshop Description:
The goal of the workshop is to provide an overview of the skills and topics that you should expect to cover in CNC Operations. It will serve to provide insight to key terms, concepts, and operations, as well as to provide future educators with valuable workarounds and shortcuts to common problems and questions.
This workshop will consist of the following:
Intro to CNC
A. In industry and the Classroom
B. Common Machines
C. Coding vs. Conversational, YASNAC, FIDAL, FANUC
CNC Basics
A. Basic Measurement
B. Cartesian Coordinate System
C. Positive/ Negative
D. Quadrants
E. Point of Origin
F. Absolute vs. Incremental
G. Starting Lines and Ending Lines
H. Interpolation
I. Cutter Comp
J. Canned Cycles
Program Entry (HAAS SIM)
A. MDI, Memory, and Edit
B. Graphics
C. File Transfer
CNC at the Machine
A. Machine Home
B. Startup
C. Touchoffs and Tool Data
D. Troubleshooting
---
Presenter Details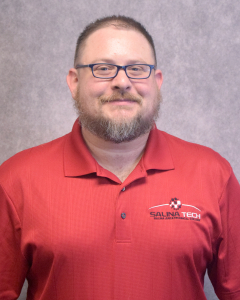 DeLoss Dulohery has been teaching at SATC for four years and is a former student of the program he currently teaches. He holds a Machinist I, CNC Mill PS&O, JPB&L, MM&S, and Milling I credentials from NIMS. DeLoss graduated from SATC with a Certificate in Machine Tool Technology in 2015 and later with an Associate of Applied Science in MTT.