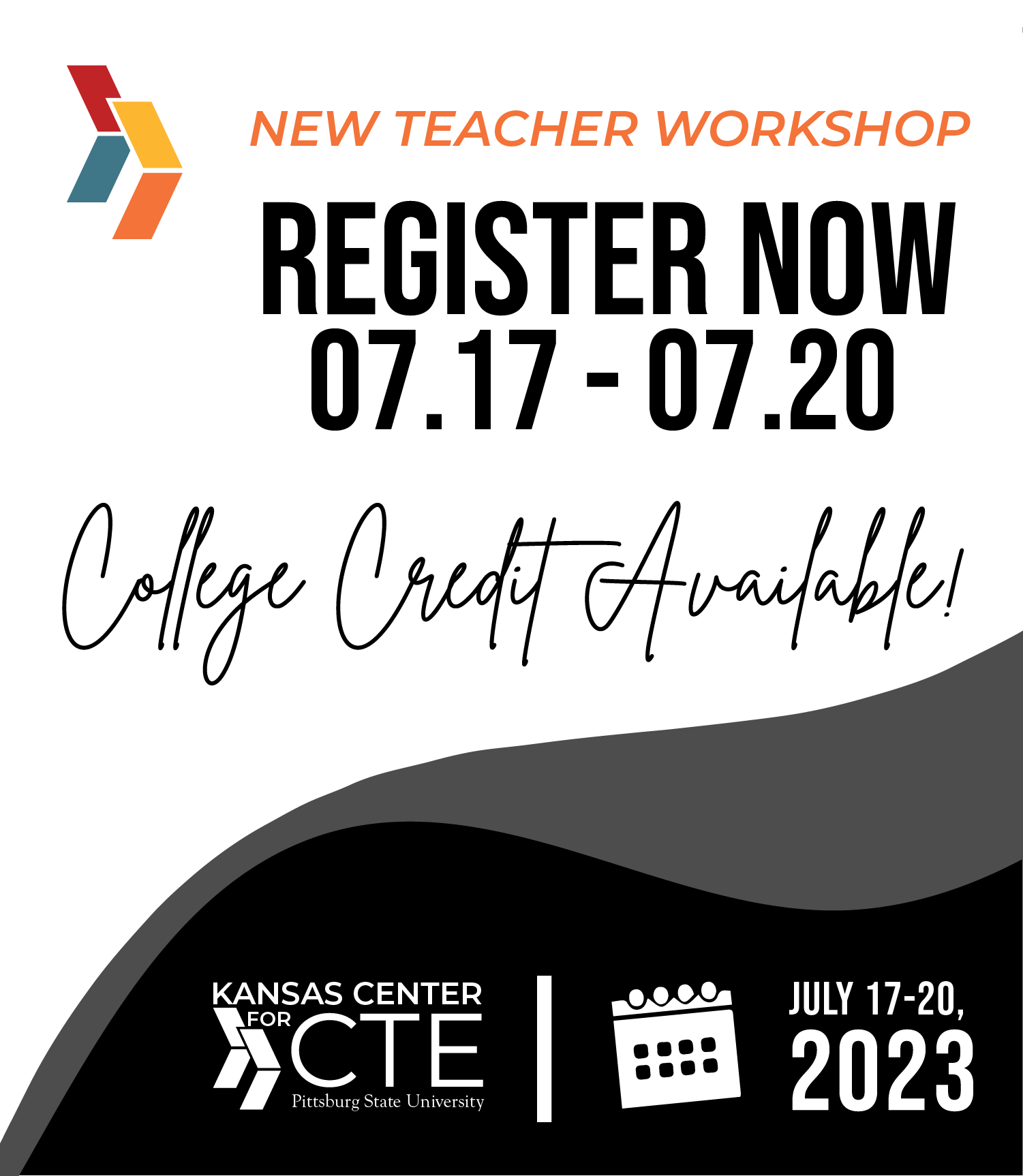 ---
Details
**REGISTRATION IS OPEN TO 30 TEACHERS**
Four-Day 'In-Person' Workshop Fee = $200.00
TOPICS INCLUDE:
Different types of students you will have in your programs.
Use of advisory committees.
Safety and liability issues within CTE Programs.
Developing curriculum.
Dealing with discipline issues.
Developing proper rules and consequences for the CTE lab.
Assessing student knowledge and skill.
Students with special needs.
Other issues that concern new instructors within CTE.
Presenting lessons to students.
Participants will leave with instructional materials that are developed within the workshop, along with valuable information as to how to manage a CTE classroom and lab.
PRESENTERS:
Greg Belcher, Ph.D
Julie Dainty, Ed.D.
Kevin Elliott, Ed.D.
Jon Jones, Ed.D.
COLLEGE CREDIT is available for this workshop, 2 hours graduate and 3 hours undergraduate. To receive credit, teachers must attend all four days and submit a reaction paper.
Contact information
Tracey Eagon
620-235-6006