Mentoring Program for New CTE Teachers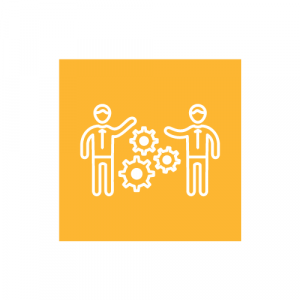 The KCCTE believes that having a same-content mentor within an established mentoring program for first-year teachers (during their first two years of teaching) brings numerous benefits. Here are some key advantages.
Content-Specific Support: A same-content mentor provides targeted guidance and support directly related to the subject matter the new teacher is teaching. This specialized support helps first-year teachers deepen their content knowledge, improve instructional strategies, and gain subject-specific insights.

A study conducted by Ingersoll and Strong (2011) found that new teachers who received subject-specific mentoring reported significantly higher levels of self-efficacy in their teaching abilities compared to those without such mentoring.

Reduced Teacher Attrition: Teacher retention is a critical issue, as high turnover negatively impacts student learning. Pairing first-year teachers with same-content mentors has been shown to increase teacher retention rates.

It's been reported that teachers who received mentoring were 50% more likely to remain in the profession beyond their first five years, compared to those without mentoring.

Improved Instructional Practices: Same-content mentors support first-year teachers in developing effective instructional practices tailored to their subject area. They help new teachers implement research-based teaching strategies, differentiate instruction, and engage students effectively.

A study by Sorensen and Ladd (2018) revealed that new teachers who received mentoring in their content area were more likely to use evidence-based instructional practices, resulting in higher student achievement compared to those without content-specific mentoring.

Enhanced Classroom Management: Classroom management is crucial for creating a positive and productive learning environment. Same-content mentors can offer guidance on discipline strategies, behavior management techniques, and establishing routines specific to the content area.

A research study by Ingersoll, Strong, and Smith (2018) indicated that new teachers who had same-content mentors reported feeling more confident in managing their classrooms and maintaining a positive classroom climate.

Personalized Professional Development: Same-content mentors can provide personalized professional development opportunities based on the specific needs of first-year teachers. They can address areas of growth, offer feedback on lesson plans and assessments, and help new teachers develop individualized goals for professional growth.

According to the National Comprehensive Center for Teacher Quality, new teachers who received content-specific mentoring were more likely to participate in ongoing professional development and engage in reflective practice.
By providing specialized support, reducing teacher attrition, improving instructional practices, enhancing classroom management, and offering personalized professional development, pairing first-year teachers with same-content mentors significantly benefits their growth and effectiveness in the classroom. These statistics highlight the positive impact that content-specific mentoring can have on new teachers' professional development and student outcomes.
The KCCTE provide new CTE instructors in the State of Kansas a two-year mentoring program where we pair each instructor with a veteran teacher in their same pathway! Here's some feedback from mentees and mentors who are currently in or who have previously been involved in our program.
QUOTES FROM MENTEES:
"My mentor was the probably the best that could be asked for. Helped me out many times."
"This is a great program to help new CTE teachers."
"This program helped me very much… I still am in contact with my mentor."
"Great resources and amazing mentor."
"I truly enjoyed my time in the KCCTE Mentoring Program. It was nice having one person I could always contact and bounce ideas off of or get help from. Everyone is always available to help, but it was nice to have the relationship with my mentor."
"Improved instruction, more confidence in the areas I currently teach, networking with a knowledgeable instructor, the advice and assistance was great."
"Better understanding of my subject content, ideas on how to teach more effectively, plan more efficiently, classroom management, was able to observe mentor teaching for a day, learned new teaching strategies and structures, was reassured that I'm doing okay as a teacher."
"My mentor was always able to answer my questions or to provide guidance on who I needed to talk to!"
"Everyone involved is interested in the growth of the CTE programs."
"Having a shoulder to lean on and talk about issues with students."
"Ideas on how to teach more effectively, plan more efficiently, classroom management, was able to observe mentor teaching for a day, learned new teaching strategies and structures, was reassured that I'm doing okay as a teacher. Was able to bounce ideas off of her, get good feedback, good suggestions for planning lessons and conducting classes."
"It has helped immensely having a mentor in the same professional area. Whether I needed advice on classwork, classroom set-up, or labs in the metal shop, my mentor has always had an answer for me. With my mentor being an FFA advisor as well, he is always checking up making sure I had everything reserved and taken care of for FFA."
"I really enjoyed the process of working with my mentor and the feedback/advice I have received from him."
"I loved the check-ins and having someone to talk about some of the issues I was finding."
QUOTES FROM MENTORS
"[I was] there to help, not an administrator, not there to judge. Just there to answer the questions they had to the best of my abilities."
"I was able to learn from the mentee and be energized by her excitement and joy for teaching. I was able to use some of her new and innovative projects in my own classroom. I had to consider my own teaching strategies in a more critical way so that I was being a good role model."
"I loved getting to work with a new to the profession FACS teacher and felt that I was able to give back to the profession. I loved helping her solve problems and feel it will help with recruitment efforts into the FACS profession."
"I wish this program would have been available back when I began my teaching career."
"I feel like our conversations were valuable, and I felt like I personally grew as a teacher."
"Sharing ideas and strategies along with simple camaraderie was successful."
"Participating in a mentoring program will help them connect with other new teachers like them and mentors who can help."
"I am really pretty satisfied with our program. It has morphed (maybe not a good word) into what I think has got to be one of the best of its kind. This has happened by trial and error, using suggestions and making them a reality."
If you are interested in learning more about the KCCTE Mentoring Program, visit kccte.pittstate.edu/mentoring or reach out to Barb Zimmerman at mentoring@pittstate.edu.