Surface Design: Designing and Producing a Floorcloth
Pittburg State University
November 4, 2021 9:00 am CST - November 5, 2021 4:00 pm CST
Cost: $94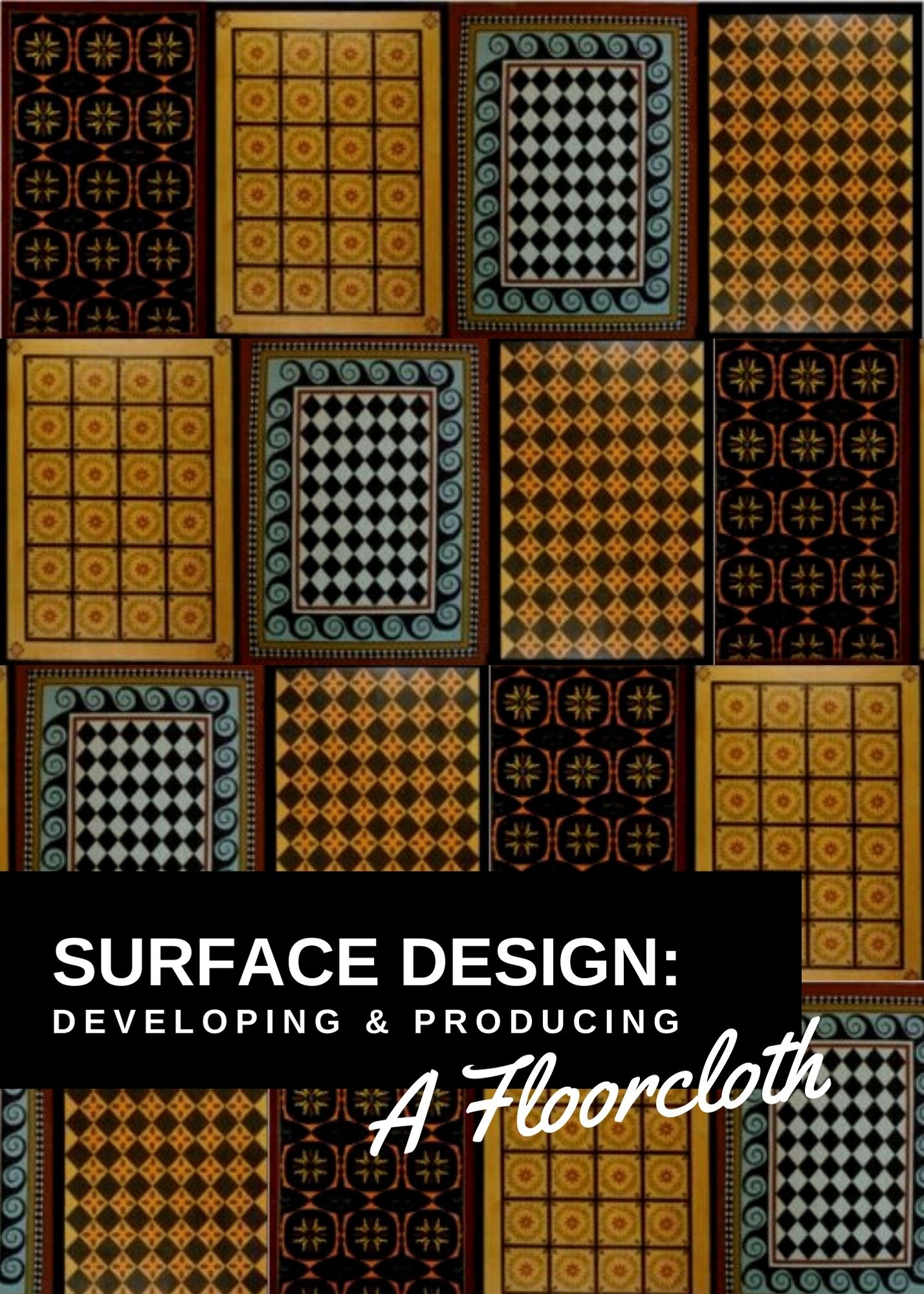 ---
Details
**REGISTRATION IS OPEN TO 15**
Workshop Fee for 1 1/2 day = $95.00 (includes materials for floorcloth)
Thursday, November 4 = 9:00 am – 4:00 pm
Friday, November 5 = 9:00 am – 12 noon
DESCRIPTION:
This workshop will include the following:
Presentation on the history of floorcloths

Development of patterns and c

olor palettes

Creation of a small floorcloth

CTE lesson plan template

will include activity sheets, materials list, directions, rubrics, and

assessments.
There will be a cross-curriculum component for history, art and sustainability to reflect how textiles play a vital role in our lives. Curriculum aligns with the Kansas FAID pathway.
---
Presenter Details
Denise Bertoncino
 MFA, is an Associate Professor and Program Coordinator in Interior Design in the School of Construction at Pittsburg State University (PSU), Pittsburg, KS. She has 30 years of experience teaching interior design and is NCIDQ certified. Her focus is on space planning and creative problem solving.
Dr. Sheila Cook
Ph.D., is an Assistant Professor and Coordinator for the Family and Consumer Sciences Teacher Education Program at Pittsburg State University (PSU), Pittsburg, Kansas.  She has over 15 years' experience in teaching secondary and post-secondary education and has a passion for creating and developing curriculum and instructional methods.  In addition, her research interests extend into gifted and talented education, Career and Technical Education, and incorporating hands-on learning experiences for students of all ages.